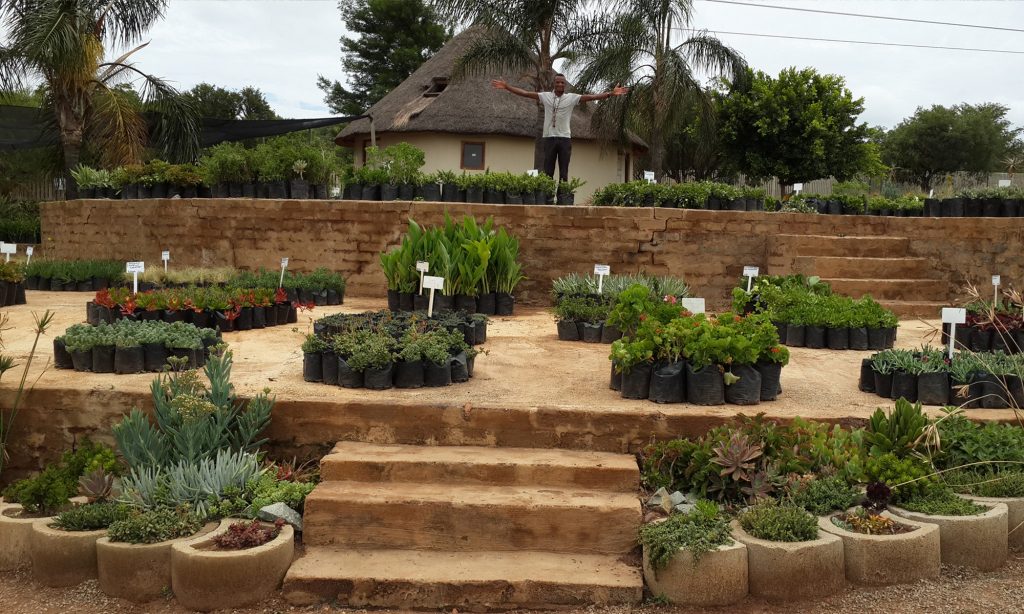 WATERWISE SUCCULENT NURSERY / VETPLANTE KWEKERY
Labyrinth Nursery is located in North Riding AH in the Northern Suburbs (Randburg area) of Johannesburg, Gauteng, South Africa. 
We are waterwise specialists with the aim of sharing these magical succulent plants / vetplante with Southern Africa and the entire world (eventually!) 
The story of the Eddie Tshisimba Labyrinth is a long and winding one, but in essence this Labyrinth represents our struggle in building this nursery and is dedicated to Eddie Tshisimba (our Site Manager who died in a car accident with his mother and 1yr old son on 24 December 2012.)
SUCCULENT GARDENS / VETPLANTE TUINE
The Labyrinth is for everyone and anyone who may need help or guidance in their own life, and we encourage everyone to walk-the-labyrinth and be open to God's guidance in your heart and soul 🙂
On the nursery side of things, Labyrinth Nursery specializes in hardy succulents and we pride ourselves on our extensive range of beautifully shaped and coloured succulents to give your garden that something special… we also sell other hardy perennial landscaping plants and trees… basically we sell the kinds of plants that stand the test of time and just keep multiplying and filling space over time!